INDUSTRY
Marketing & Advertising
Team Size
1 senior developer, 2 middle frontend developers, 5 middle backend developers, 1 project manager
TECHNOLOGIES
Website
Success

Story
Problem
Existing CRM was very slow
Lack of needed reports
Customer wanted to implement unique functionality for his processes
Ready solutions cost too much due to big amount of users
The client wanted to see the progress of the company in one dashboard
Solution
We analyzed the client's business processes and planned the structure. We started working on the most important parts, such as CRM and Sales Department Automation.
Then, we created and connected the following:
Lead Management
Lead Distribution
Team Management
Connected Five 9 Auto Dialer
Connected CRM and Fonality VoIP
Comprehensive Reporting Tool
Marketplace Solution
Retention Management
Reputation Management
Finance Management
Client Portal
Client Questionary
Task Management
Workflow Automation Process / Management
Chrome Plugin for Fonality
Presentation Management
Impact
Optimized Workflow of Sales, Marketing, Operational, Finance Departments
The client was provided with a fast proprietary solution with unlimited abilities
The client has received exactly the solution he wanted
User
Interface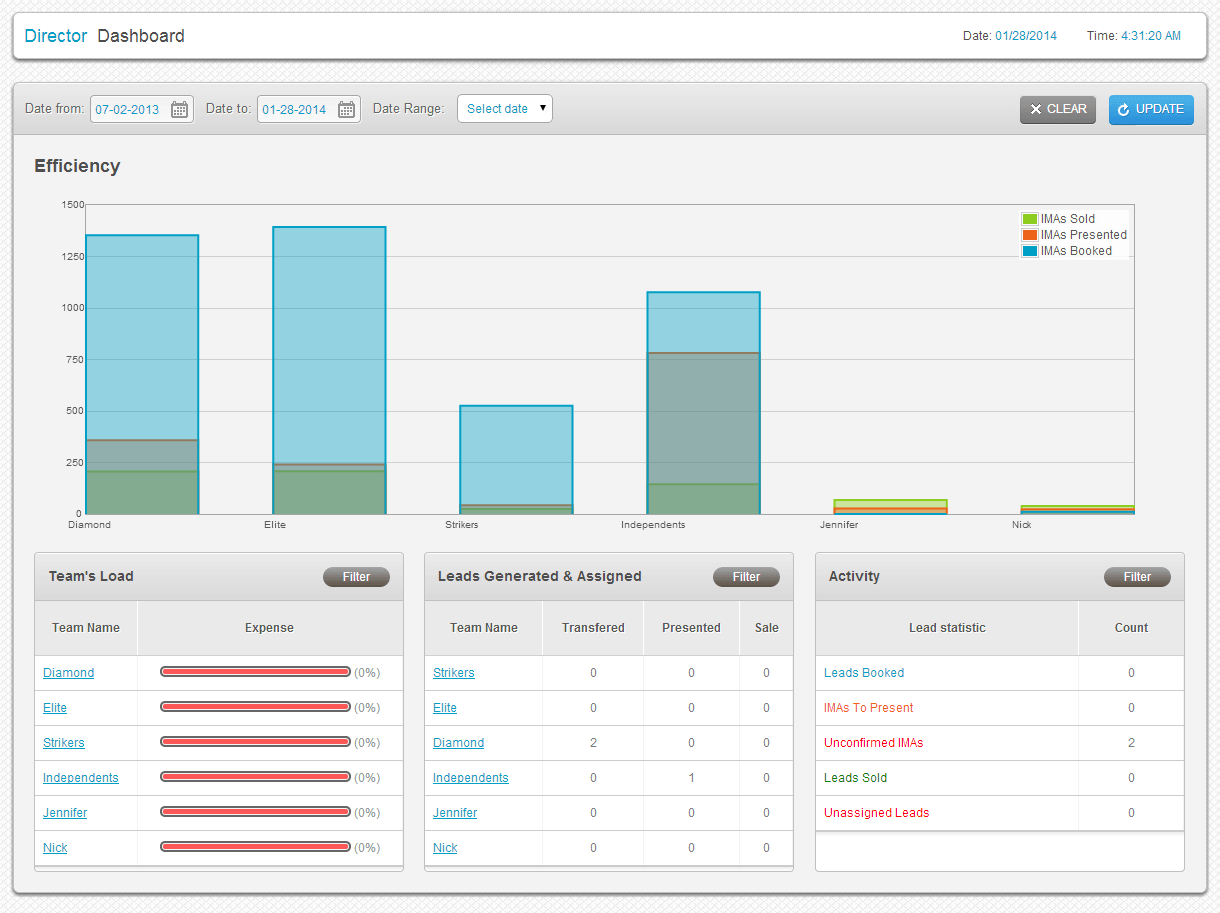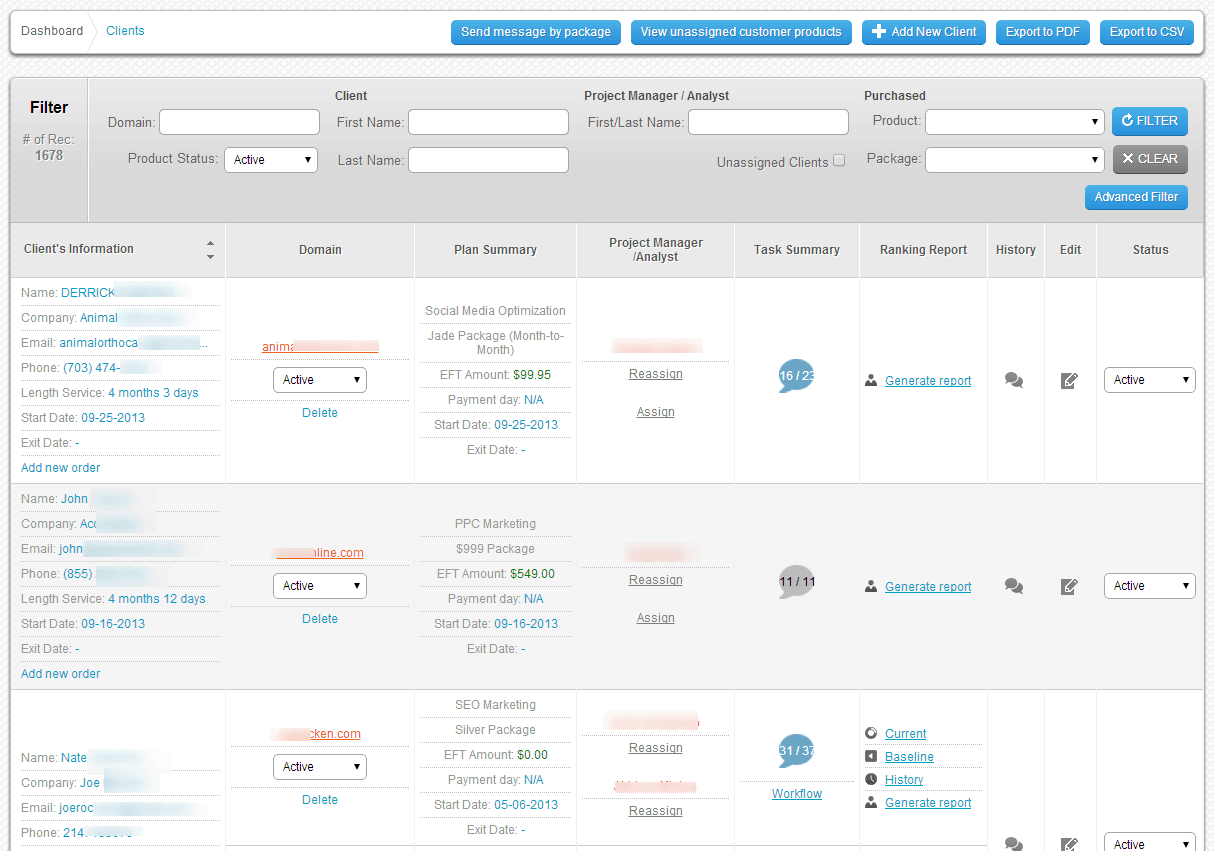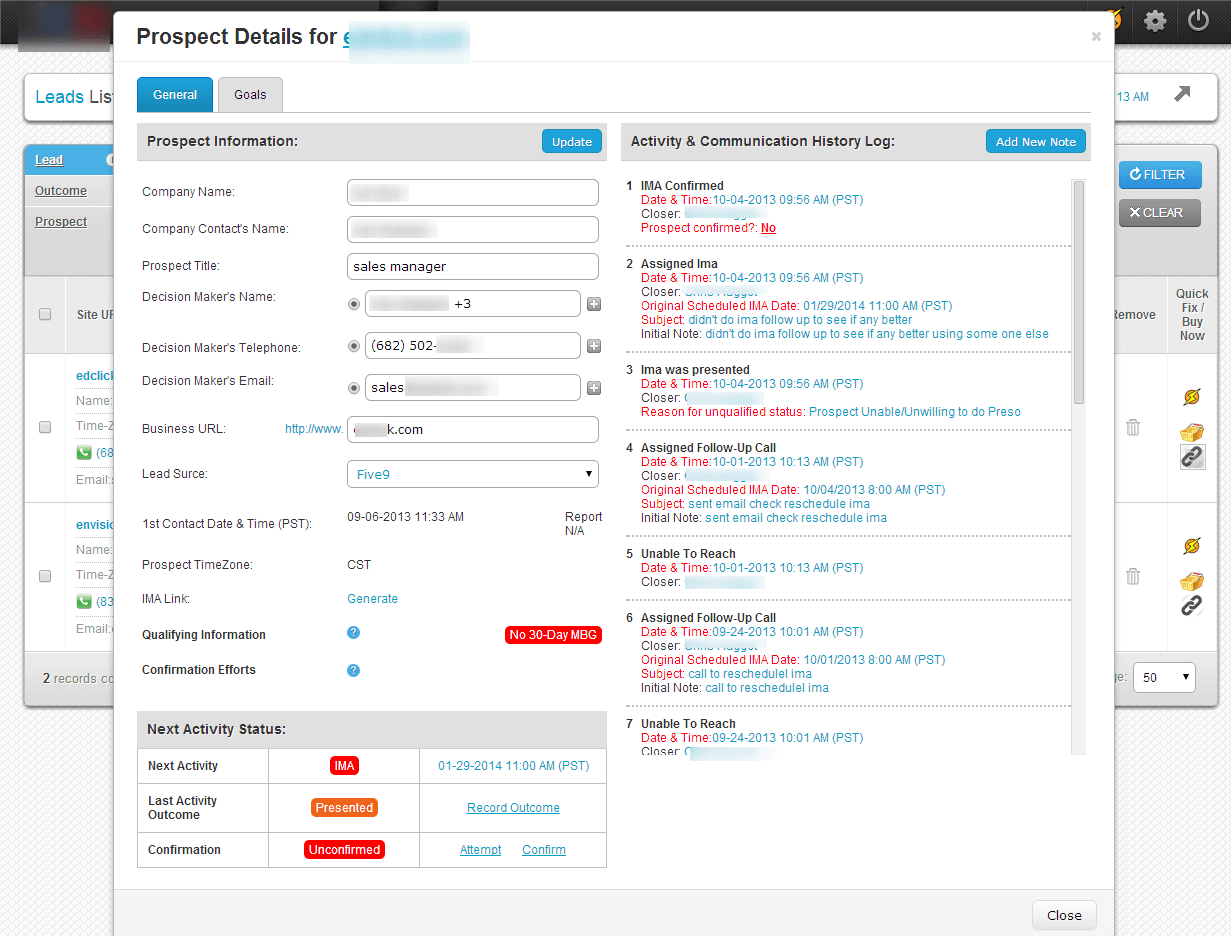 Captain Marketing is a personal Internet Marketing Superhero. The company is U.S. based, with 1,500+ current, successful clients – all of whom rule their Internet Worlds. The company has over 100 in-house specialists to implement quantifiably-proven, the cost-effective mix of components including SEO, PPC and Web Design.