INDUSTRY
LOCATION
United Kingdom, London
Team Size
1 senior developer, 1 middle frontend developer, 1 project manager, 1 QA engeneer (part-time)
Website
Success

Story
Problem
There were no websites providing visitors with all the valuable information in one organized place that would help make informed decisions on their safari tour booking with a dedicated development team.
Solution
The created website helps users browse through the safari tours and compare them easily, leave reviews, book them and enquire for further information.
Impact
The client managed to attract a significant number of tour providers to the platform and increase the customer flow.
User
Interface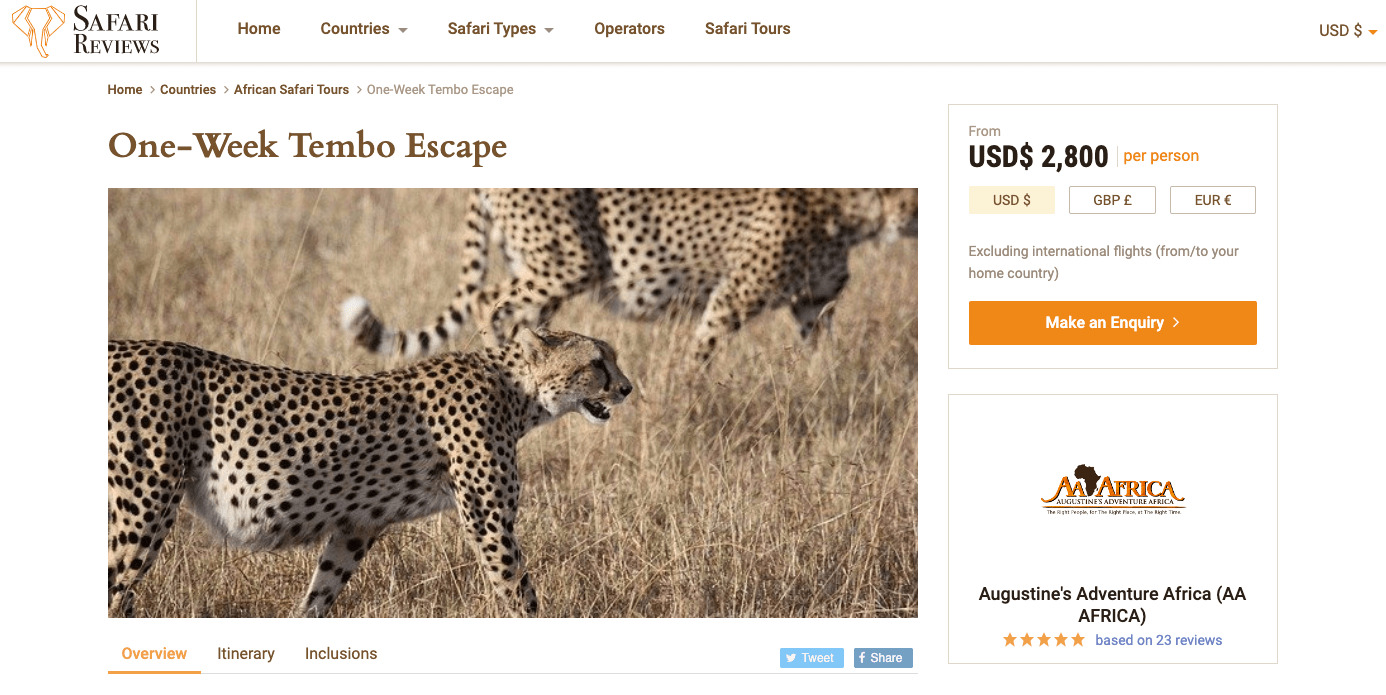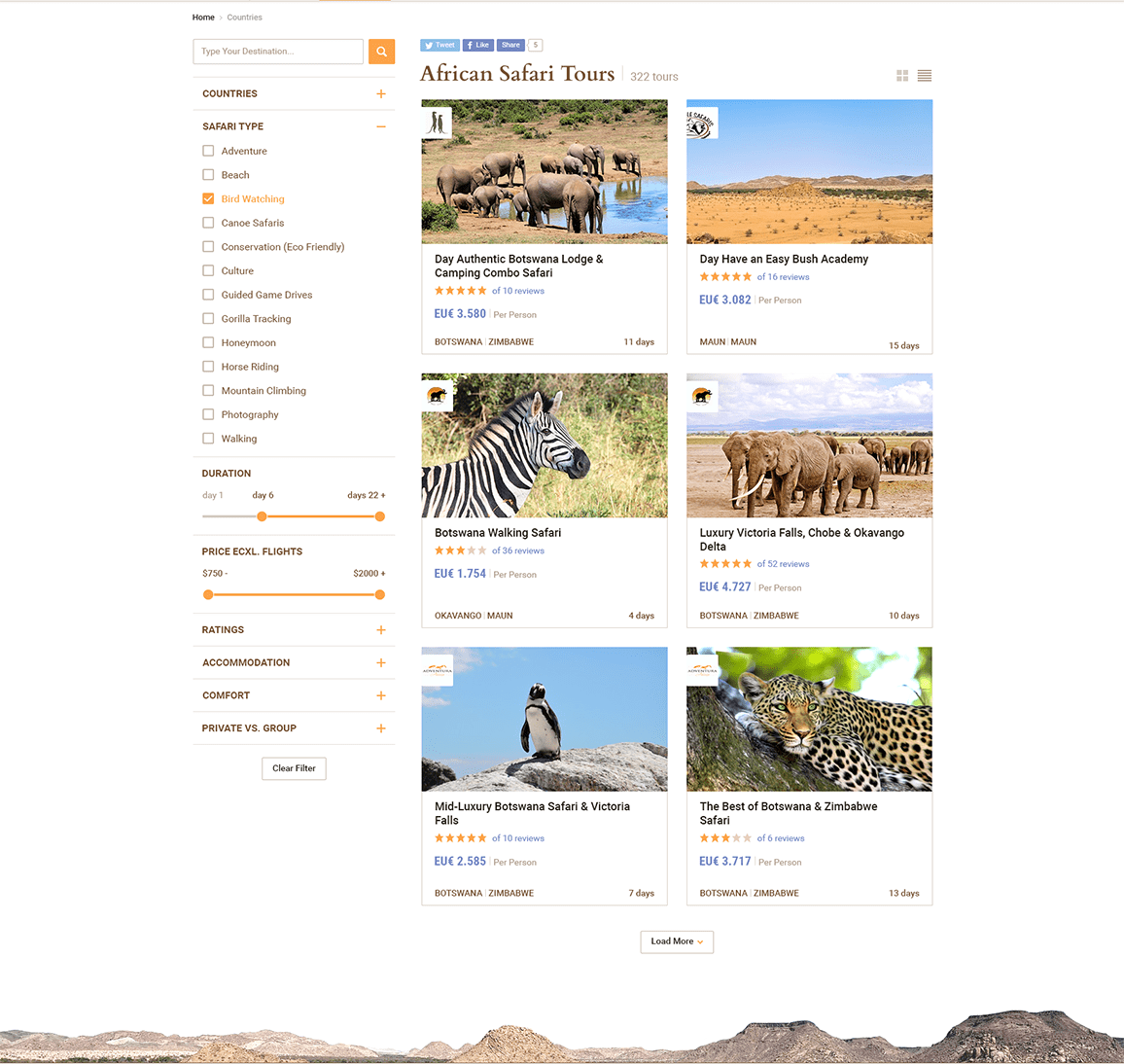 Safari Reviews is a system that collects safari tours from all providers across Africa, along with tour reviews and their detailed descriptions.