In today's fast-paced technological landscape, the concept of a Minimum Viable Product (MVP) has become a cornerstone in product development and marketing strategies. This approach not only streamlines MVP development services but also serves as an ingenious marketing tool to generate buzz and gather invaluable early adopter feedback. Here, we delve into how leveraging MVP software development and MVP app development can profoundly impact market entry and user engagement.
Understanding MVP in the Tech World
At its core, an MVP is a product with just enough features to satisfy early customers and provide feedback for future development.
Every forward-thinking business uses an MVP development company, which enables businesses to test their product hypotheses with little investment.
In the realm of MVP app development company strategies, this approach is particularly effective in tech-savvy markets where innovation and speed are paramount.
Generating Buzz with MVPs
One of the foremost benefits of MVP development agency involvement is the buzz it creates. Launching an MVP version of a product can stir curiosity and anticipation in the target market. It's a strategy that MVP product development teams use to pique interest and build a user base even before the final product is fully developed. This early engagement is crucial for brand visibility and customer relationship building.
Gathering Early Adopter Feedback
Perhaps the most significant advantage of an MVP approach, especially in MVP development services, is the ability to gather early feedback. This input is critical for MVP software development services to refine and adapt their product to better meet market needs. Early adopters often provide honest, insightful feedback that can guide the future course of product development.
MVP Development: A Gateway to Market Success
In conclusion, MVPs are more than just a product development approach; they are a strategic marketing tool. By engaging an MVP development agency like HUD, businesses can create a product that not only meets market needs but also builds excitement and anticipation. The feedback gathered from early adopters is invaluable in shaping the product into something that truly resonates with users. In the world of technology, where staying ahead means staying connected, MVP development offers a path to success that is both innovative and user-focused.
Why Choose
Bespoke MVP Development Services
Optimize Costs and Minimize Risks
In the realm of technology, dreaming big is commendable, yet initiating on a grand scale carries inherent risks. Uncover market potential and gain deep insights into user behavior through an MVP. This approach allows you to assess the practicality and impact of your model with minimal resource allocation and effort.
Launch Your MVP in Just 6 Months
Break into the market swiftly with a robust MVP, crafted in under six months. Leverage HUD's specialized MVP development expertise and pre-developed API-backend platform with modern JS to gain early market entry, stay ahead of competitors, and test your product in real market conditions.
Achieve Precise Product-Market Alignment
Instead of casting a wide net and hoping for success, adopt a strategic approach to test and refine your concept in real-world conditions. Ensure your product aligns seamlessly with market demands. With our seasoned expertise in MVP app development, you're equipped to fine-tune your product for optimal market fit.
Focus on Key Features with Strategic Insight
Confronted with a plethora of feature ideas but constrained by resources? An MVP approach enables you to concentrate on the most impactful features. Identify and develop only those critical elements that address your users' genuine needs, ensuring efficient use of resources and maximum product effectiveness.
Accelerate Monetization of Your Idea
Convert your innovative concepts into a profitable product swiftly. By focusing on the essential, market-driven aspects of your MVP, you not only generate immediate revenue but also lay a solid foundation for reinvestment and growth. With HUD, ensure your product is profitable right from the start.
Continual Enhancement Post-Launch
Embrace the philosophy of launching early and improving consistently. An MVP allows for the rapid collection of user feedback, enabling you to make data-driven enhancements. This iterative process ensures your product evolves to be increasingly user-centric with each update, enhancing user satisfaction and product viability.
How We
Work
Discovery Phase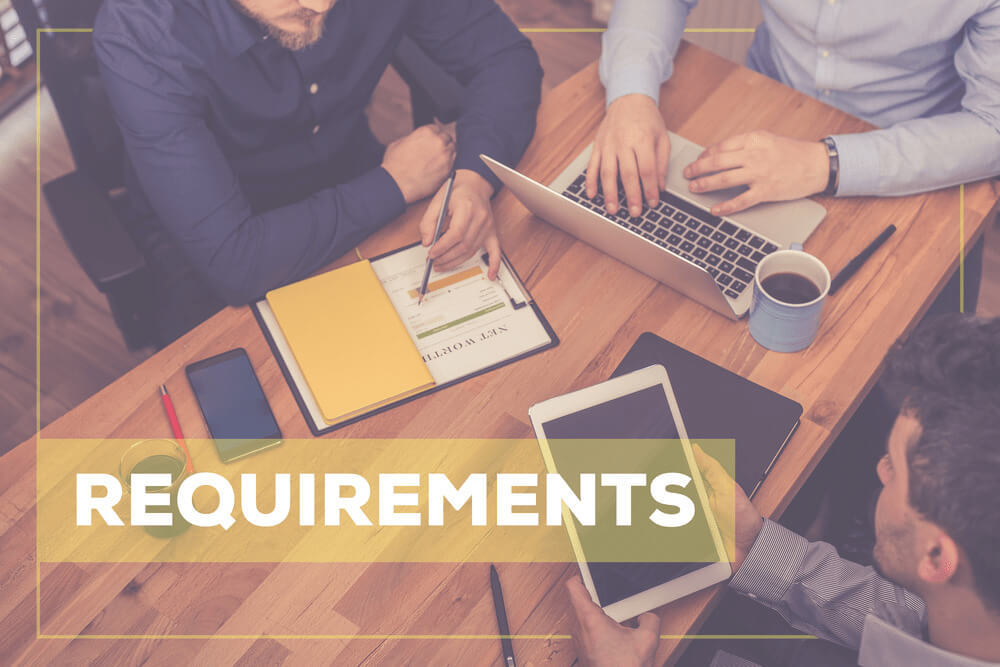 At this stage, we ensure the client's safety by signing non-disclosure agreements to protect any sensitive data and confidential company information. After that, we schedule a call to find out more about our clients and their business. During this call, we identify the clients' objectives and gather all the requirements regarding the desired candidate or a dedicated team. These include hard and soft skills, work experience and other important aspects crucial to the client.
Recruitment
Once the requirements are settled and we are acquainted with the needs of our client, we start the recruitment process. We conduct a thorough search following all of the specified criteria in order to find the perfect match for you. Our extensive database has more than 200,000 top-notch candidates, so we can guarantee the speed of selecting proper employees for your project. Since the IT field is rapidly developing in Ukraine, the quality of work and experience in working with outsourced and remote projects give Ukrainians solid expertise and benefits in comparison with other job markets. We discuss every candidate with you and once the desired pool is filled, we can start the selection process.
Technical Interview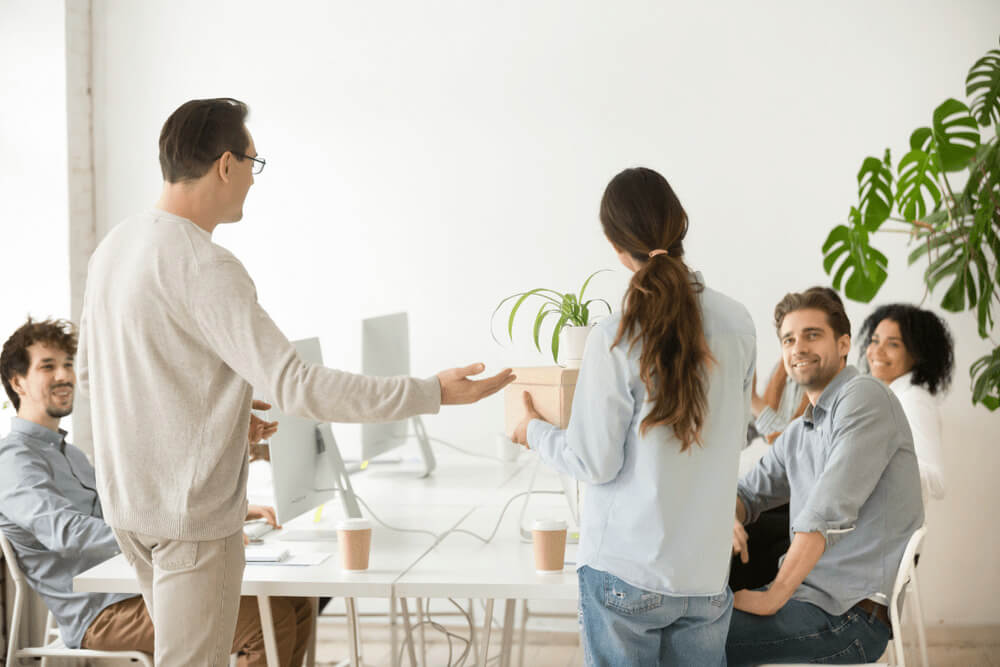 During the selection, we conduct a series of interviews and test tasks to staff your team with qualified team members. When all of the appropriate candidates are selected, we start our first round of the interview process where technical tasks are done by a potential employee in order to verify their skill level. During the assessment, we perform the code review to ensure the highest technical skills. During this stage, it is also possible to arrange the interview directly with the client if the need arises.
Soft Skills Interview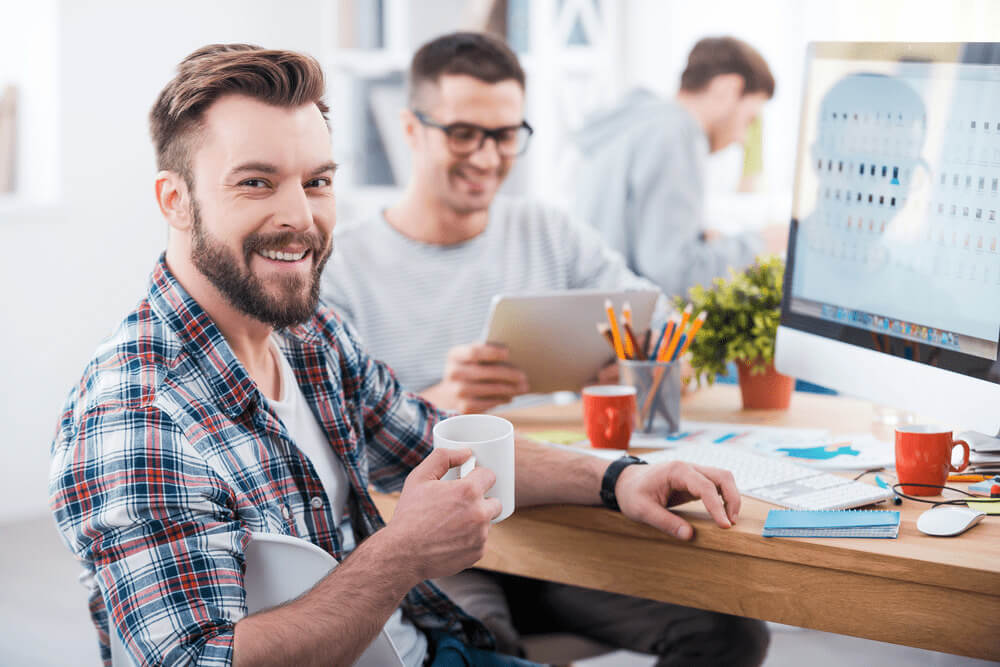 Next, the second round is scheduled to check the candidate's level of English. The desired level is Advanced – C1 to ensure proper communication, since it is of utmost importance in remote environments. Soft skills are also assessed to find out whether a candidate is a team player and a good match for the dedicated team. Nowadays, there is a tendency to сhoose a balance between hard and soft skills. Some candidates may be great at coding but poor at communication. In a majority of cases, despite a high professional level such people will not be good team players and may negatively affect the team's morale and overall performance. While soft skills, such as the ability to communicate, provide and accept feedback, and relationships with colleagues, will be a huge benefit for a remote team member.
Final Interview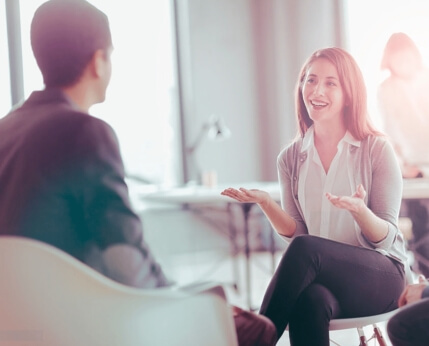 Once all of the previous stages are passed and all the hard and soft skills match the client's expectations, our client approves a candidate and the last interview is conducted. Here, the client and the candidate can discuss organizational moments and final agreements are made. Now it's time to welcome the new team member on board!
Onboarding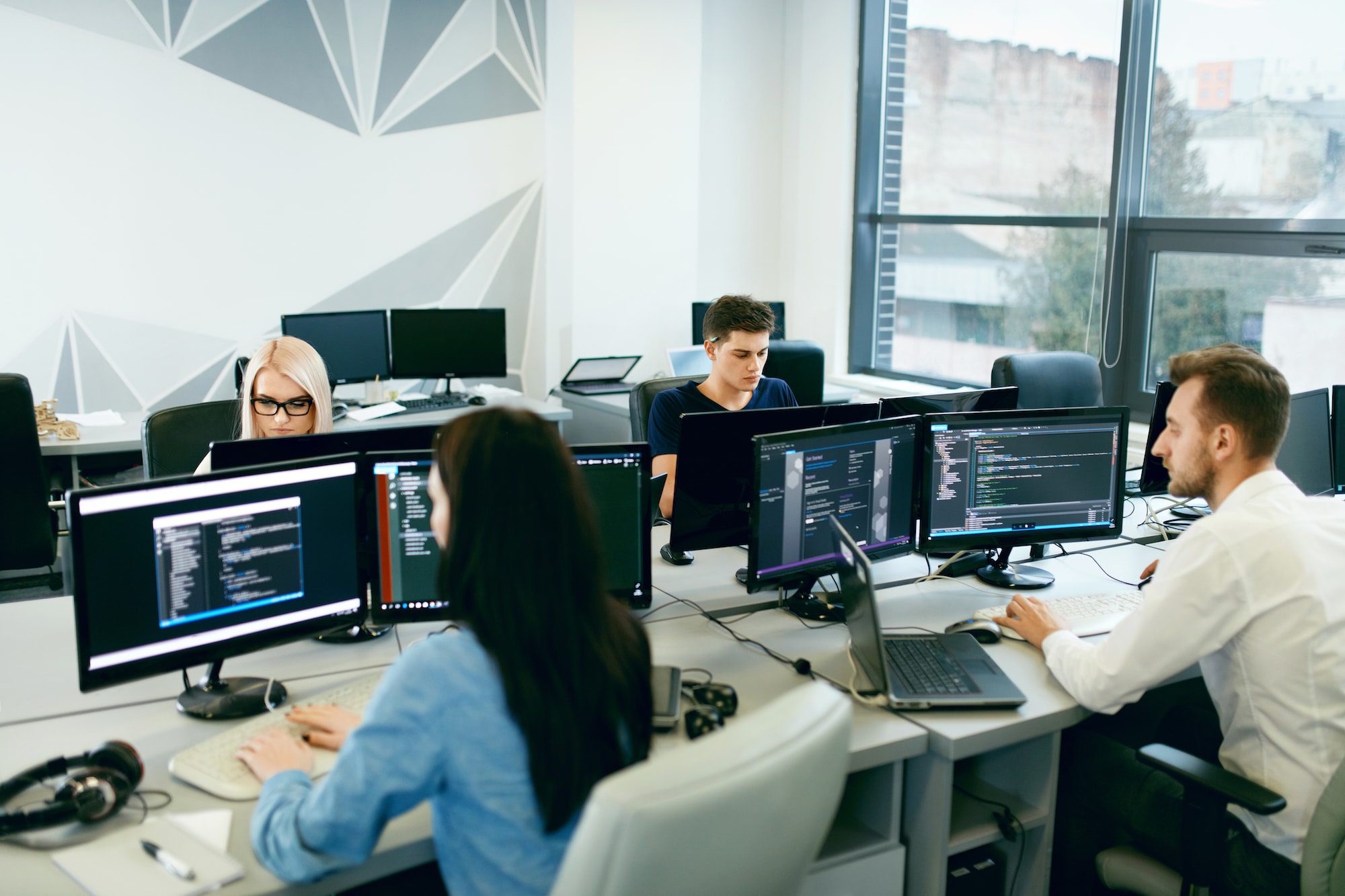 At this stage, additional documents, such as a contract regarding the cooperation of a client with our company along with the NDA between a developer and a client, are signed. From the first working day, we help a developer integrate into a new team environment. We all know that proper onboarding may influence the whole career path of employees, so we do everything possible so that this adaptation period goes smoothly and that there is enough time to get comfortable in the new working place. This time it is necessary for a person to acquire all of the required access and tools crucial for everyday work. For a person to feel engaged, we arrange meetings with the team and ensure that the person has enough time to get acquainted with their colleagues and rules of the project they will be working on.
Performance review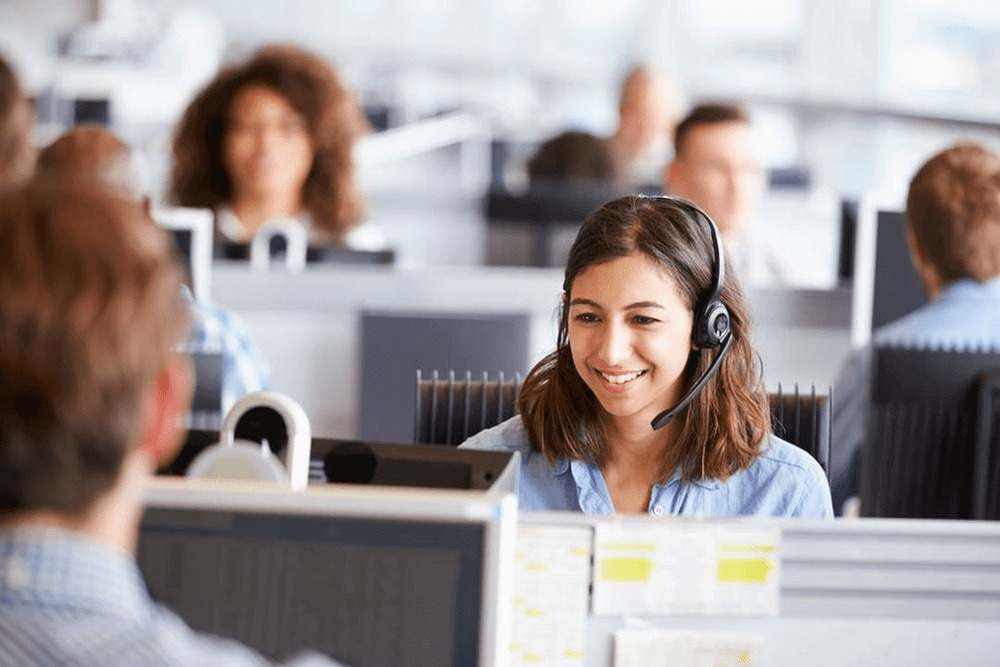 We are interested in the employees' professional growth; that's why we arrange regular performance reviews for all members of the dedicated teams. Also, our client managers and HR department requests regular feedback from clients on the team and individual members to eliminate the slightest nuances related to work processes and keep delivering the best experience to our customers in terms of outsourced personnel. We practice 360-degree reviews to receive unbiased opinions from all the coworkers. A certain employee has an opportunity to work and assess the level of cooperation among all the other important factors. These reviews are aimed at assessing the quality of work and development. They help team members receive feedback on their work, know their strengths, and realize their areas for improvement to ensure space for future growth. Another positive outcome we receive is the improvement of working relationships which leads to higher performance for the whole team.
HR and Technical Support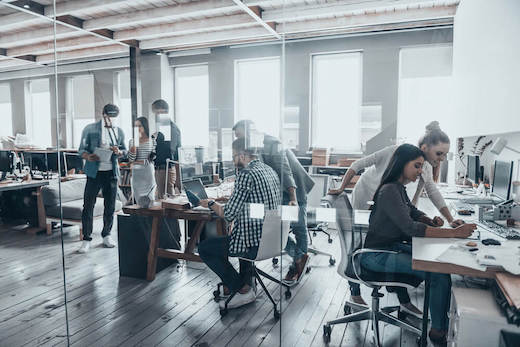 In any work place, the employee may become unmotivated. In the remote working space, this is even harder to spot and sometimes it becomes inevitable to detect and avert the negative tendencies which may lead to a decreased level of work. This is where our HR team comes to the rescue! We create a pleasant working environment that encourages our employees to share honest feedback. We put forth much effort to make sure people are satisfied with their work not only by valuing transparency but we also take care of some smallest details, such as hardware or software issues and other nuances that can spoil employee mood and block productivity. We contribute to the positive atmosphere which makes people eager to work and achieve only the highest results!
Our
Clients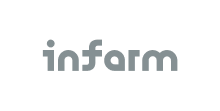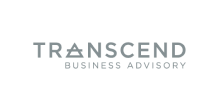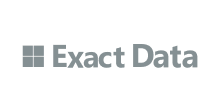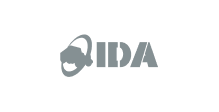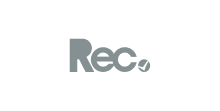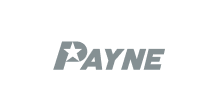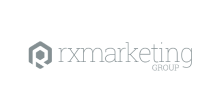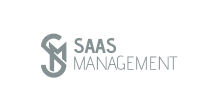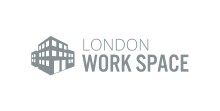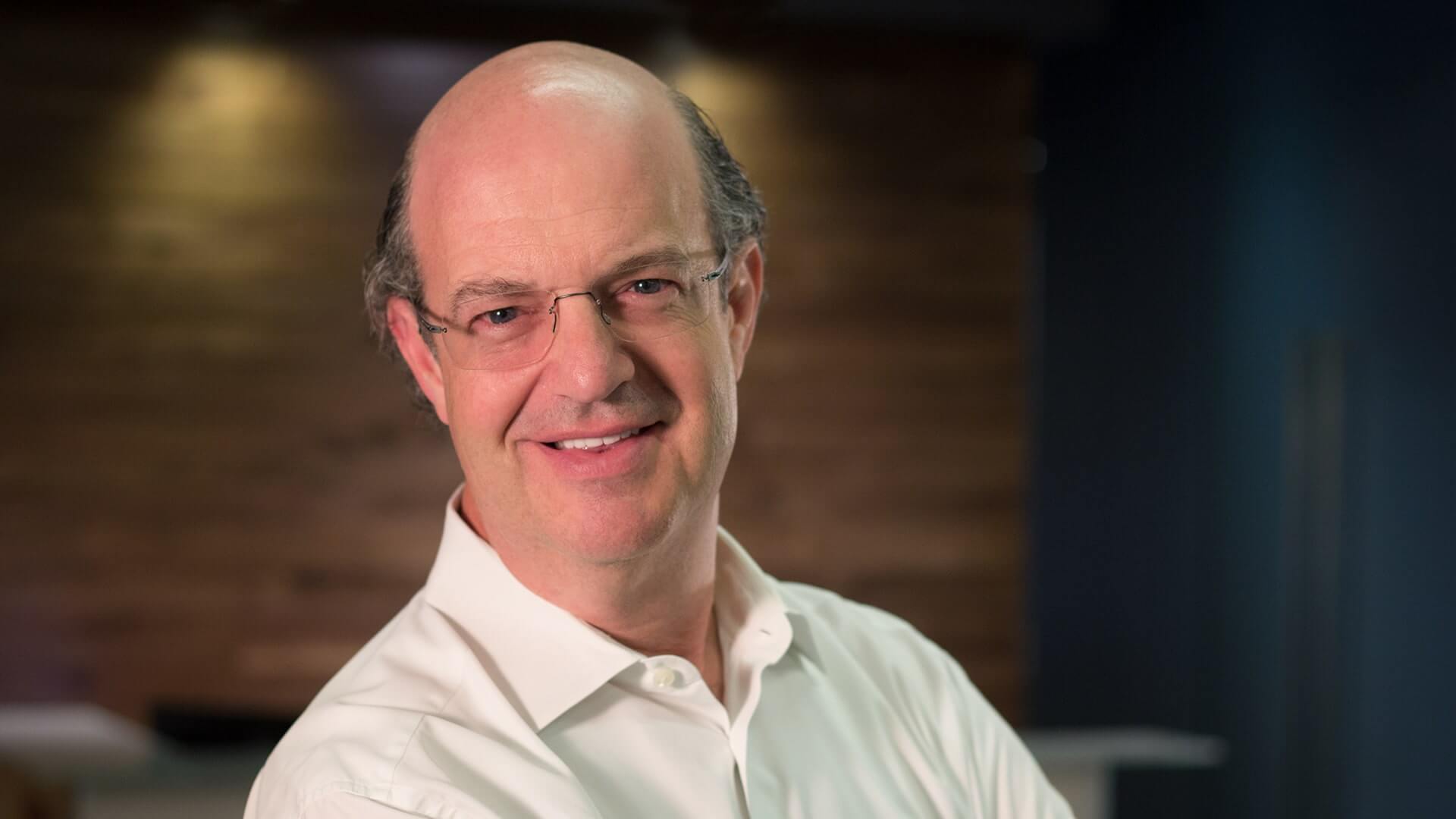 Over the past eight years, we have worked on hundreds of different projects.
Their team offers quick turnaround times and high quality work, as well as brings innovative ideas to the table. They have built programs which are now the backbone of our organization and continue to help us grow.
Larry Organ | Chief Executive Officer
The Advantages of MVP Development for Tech Connectivity and Customization
Integrating MVP development into your business approach brings a multitude of advantages, particularly in the areas of technological integration and tailored solutions. Below is a detailed list of these benefits, emphasizing aspects such as MVP development costs, MVP development for startups, MVP development services for startups, MVP web development, and SaaS MVP development.
Advantages of MVP Development in Technological Integration
1. Forefront of Technological Evolution: MVP software development positions both users and businesses at the cutting edge of emerging technological trends.
2. User Engagement in Product Evolution: This approach cultivates a collaborative environment, inviting users to have a direct impact on the product's development.
3. Building Anticipation and Enthusiasm: It sparks interest and excitement about upcoming tech innovations and breakthroughs.
4. Accelerated Market Access: MVP development enables organizations to launch into the market more swiftly, gaining a competitive edge.
5. Cost-Efficiency in MVP Development: By concentrating on essential functionalities, it minimizes initial expenditures and mitigates financial risks.
Why Choose Bespoke MVP Development Services?
Tailored Solutions: Bespoke MVP development services ensure products meet specific market needs.
Increased User Satisfaction: Customization leads to products that resonate more effectively with the target audience.
Flexibility in Design: Allows for iterative changes based on user feedback and evolving market demands.
Ideal for Startups: Particularly beneficial in MVP development for startups, where resources need to be efficiently utilized.
Effective for Web and SaaS: It suits various platforms, including MVP web development and SAAS development.
Lower Cost for Startups: MVP development services for startups offer cost-effective solutions to test and improve products.
Need to speak with
our experts?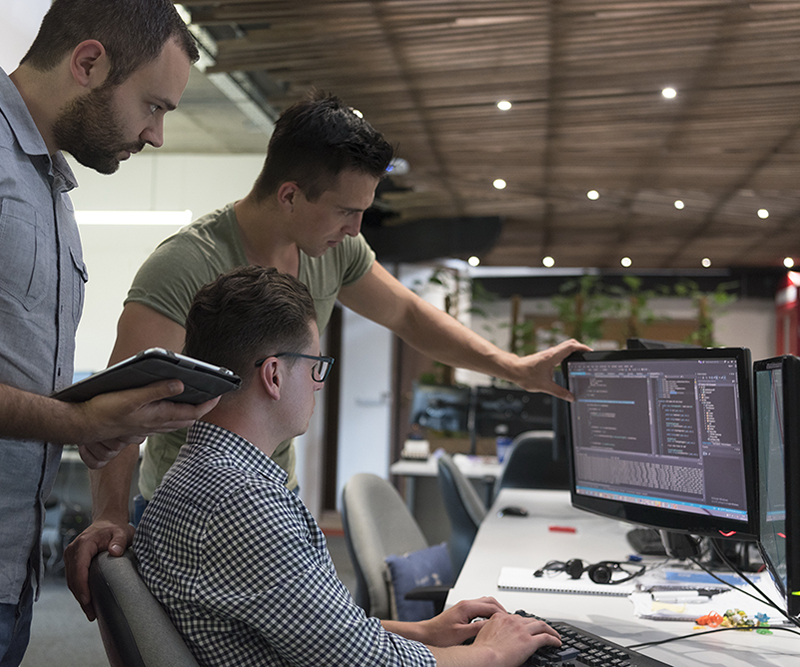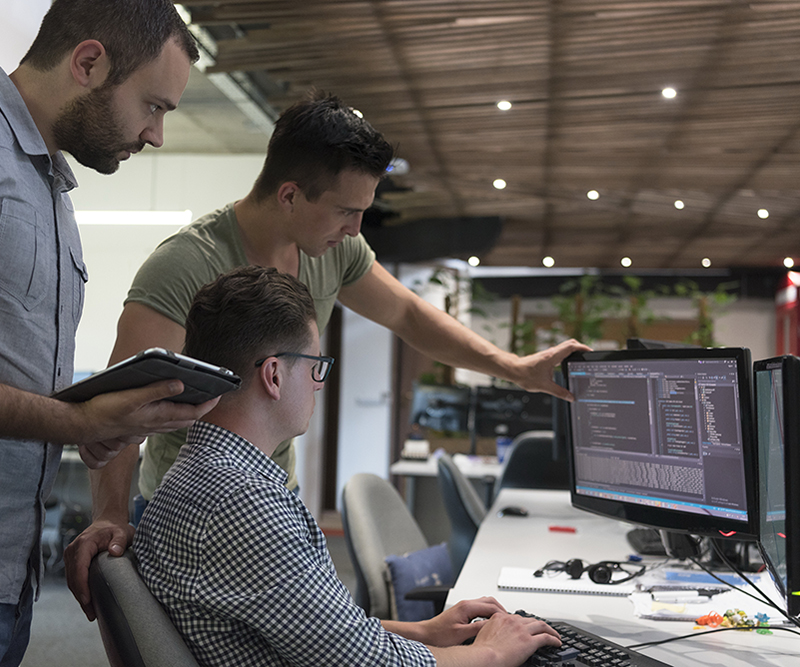 Available Developers for Hire in Ukraine
Total: 50
Oleksandr has 10+ years of professional experience in software design and development, with a solid technical background in a wide range of technologies. Oleksandr is experienced in the development of both general and special software, web applications, and database development and support, as well as he has knowledge, understanding, and commercial e ...
View CV
Ivan is a software developer with a particular interest in web development and data analysis. Recently, Ivan has been more into Python development for backend using Django and Flask, along with getting a deeper knowledge of data science and machine learning while diving into the JavaScript world with AngularJS and Node.js.
View CV
FAQ
Why is MVP development important?
It allows businesses to validate their idea with minimal resources, learn from customer feedback, and make improvements before investing heavily.
What is an MVP?
An MVP is the most basic version of a product that can be released to test a new business idea and gather feedback from early adopters.
How long does it take to develop an MVP in the USA?
The time frame varies depending on the complexity of the product, but typically it ranges from a few weeks to a few months. At HUD, we deliver first launch in 6 months.
What is the average cost of MVP development in the USA?
Costs can vary widely based on factors like complexity, technology stack, and developer rates. A rough estimate ranges from $10,000 to $50,000 or more.
How do I choose the right features for my MVP?
Focus on core functionalities that solve the primary problem for your target audience. Avoid overloading the MVP with features.
Should I outsource MVP development or do it in-house?
This depends on your resources, expertise, and goals. Outsourcing can be cost-effective and quicker as with HUD and our pre-built development platform, but in-house development gives more control.
What are the legal considerations for MVP development in the USA?
Consider intellectual property rights, software licenses, privacy regulations (like GDPR and CCPA), and terms of service agreements.
How do I measure the success of my MVP?
Key metrics include user engagement, feedback, retention rates, and the achievement of specific business goals like user acquisition.
How do I find the right development partner for my MVP in the USA?
Look for a partner with experience in your industry, a portfolio of successful MVPs, and positive client testimonials.
Can I get funding in the USA with just an MVP?
Yes, many startups secure funding with just an MVP, especially if it demonstrates market potential and a solid user base.
What are common mistakes in MVP development?
Overcomplicating the product, ignoring user feedback, and poor market research are common pitfalls.
How does MVP development differ for B2B versus B2C products?
B2B MVPs may require more features to meet professional needs, while B2C MVPs often focus more on user experience and design.
Need to speak with
our experts?