What We Offer
Your dedicated software development team will work in Ukraine. They will operate as if they were full time employed by your company. This approach has proven to be the most successful and efficient, as well as the one that guarantees the highest commitment level of the employed dedicated developers.
You manage your team as their employer, and we will take care of the infrastructure and administrative matters. You manage the work of your team, and we are conducting all the HR processes, recruitment procedures and take care of the communication between the members of your team and all the needed retention procedures. This approach allows you to control the development process and costs completely while we only take care of the administration.
If you are in need of hiring software developers with specific skills, let us know, and we will find the needed specialist for you or build a team based on your requirements. We hire software developers exclusively for your company and our goal is to build a well-motivated and highly professional dedicated development team for you and make sure that your offshore team is working as your on-site team.
You can interview the most suitable candidates and make the final decision if they fit in terms of skills and experience.
Comfortable fully equipped offices
Dedicated Human Resource Manager
Restricted access to offices
Security measures upon your request
Feedback on development team progress
Analysis of your feedback on work quality and performance of your team
How We
Work
Discovery Phase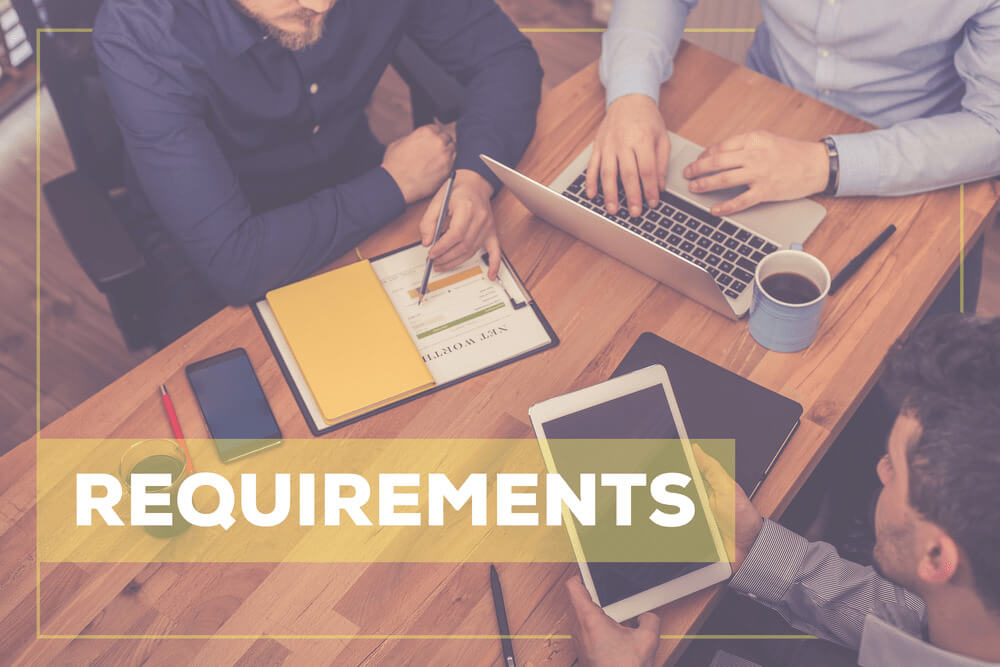 At this stage, we ensure the client's safety by signing NDA to protect any sensitive data and confidential company information. After that, we schedule a call to find out more about our clients and their business. During it, we identify clients' objectives and gather all the requirements regarding the desired candidate or a dedicated team. These include hard and soft skills, working experience and other important aspects crucial for the client.
Recruitment
Once the requirements are settled and we are acquainted with the needs of our client, we start the recruitment process. We conduct a thorough search following all the specified criteria to find a perfect match for you. Our extensive database has more than 200 000 top-notch candidates so that we can guarantee the speed of selecting proper employees for your project. Since the IT field is rapidly developing in Ukraine, the quality of work and experience in working with outsourced and remote projects give Ukrainians solid expertise and benefits in comparison with other job markets. We discuss every candidate with you and once the desired pool is filled, we can start the selection process.
Technical Interview
During the selection, we conduct a series of interviews and test tasks to staff your team with qualified extended team members or enhance your project with a fully equipped dedicated team. When all the appropriate candidates are selected we start our first round of the interviewing process where technical tasks are done by a potential employee to check their professional level. During the assessment, we perform the code review to ensure the highest technical skills. During this stage, it is also possible to arrange the interview directly with the client if the need arises.
Soft Skills Interview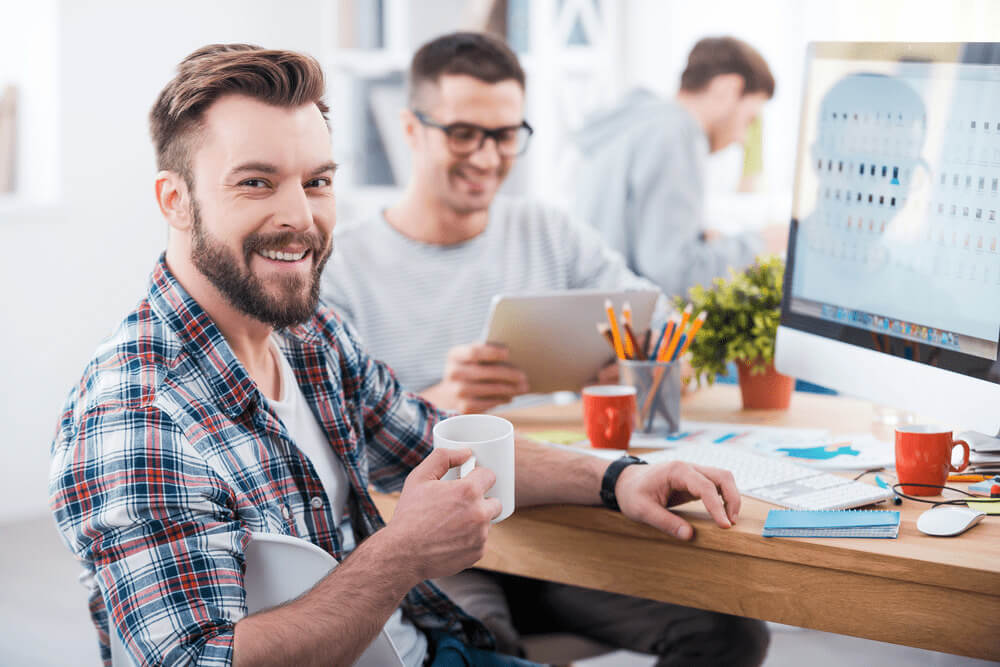 Once it is passed, the second round is scheduled to check the level of English. The desired level is Advanced – C1 to ensure proper communication since it is of utmost importance in remote environments. Also, soft skills are assessed to find out whether a candidate is a team player and will for the dedicated team. Nowadays it is a tendency to сhoose the balance between hard and soft skills. Some candidates may be great at coding but poor in communications. In the majority cases, despite a high professional level such people will not be good team players and may negatively affect the team morale and performance overall. While soft skills such as the ability to communicate, provide and accept feedback, relationships with colleagues will be a huge benefit for a remote team member.
Final Interview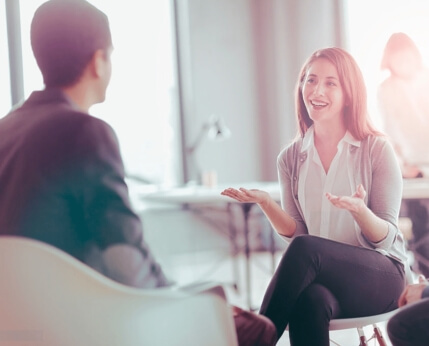 Once all the previous stages are passed, all hard and soft skills match client's expectations, our client approves a candidate, the last interview is conducted. Here the client and a candidate can discuss organizational moments and final agreements are reached. And it's time to welcome a new team member on board!
Onboarding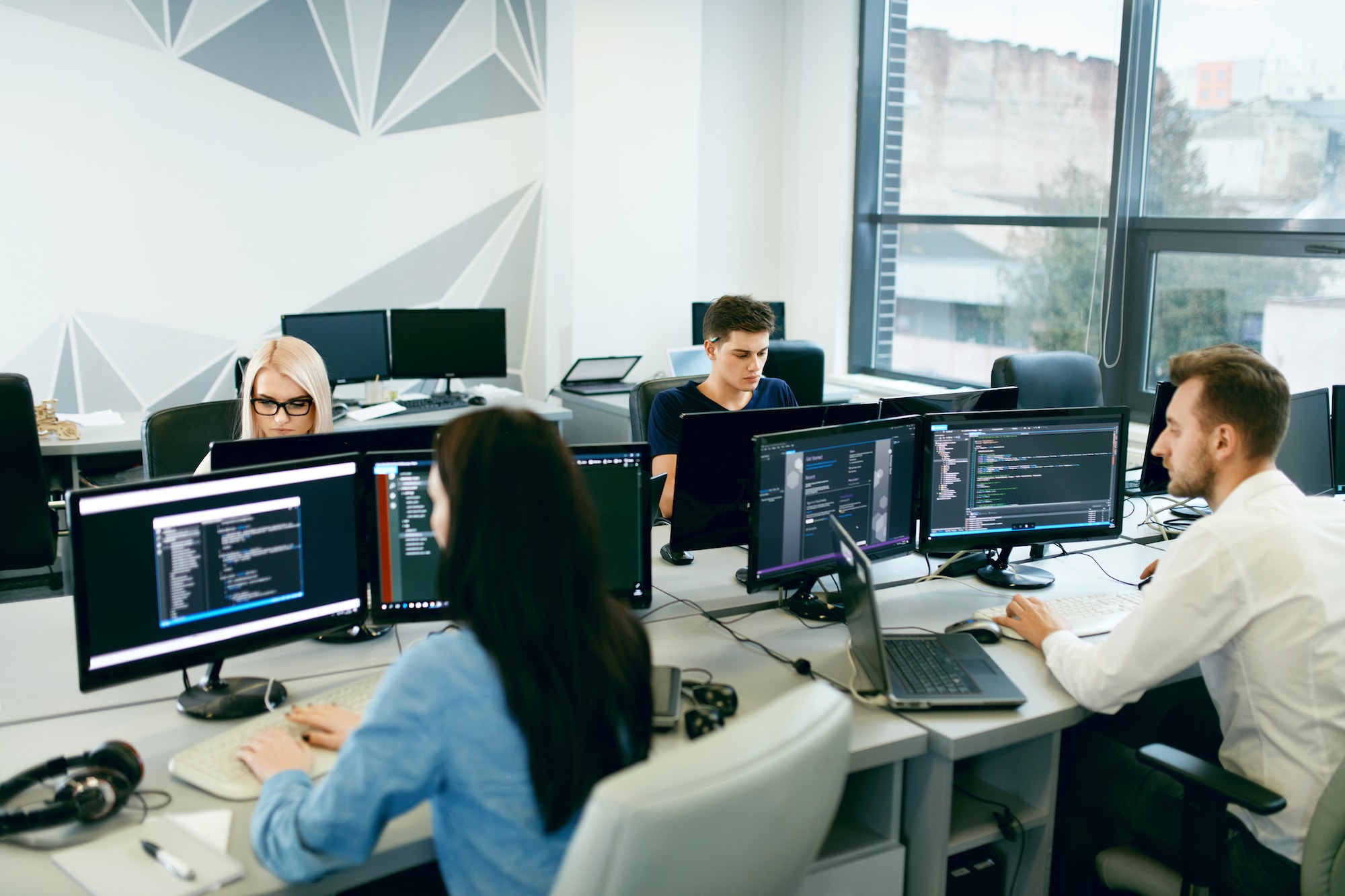 Also, at this stage, additional documents such as a contract regarding the cooperation of a client with our company along with the NDA between a developer and a client is signed. From the first working day, we help a developer to integrate into a new team environment. We all know that proper onboarding may influence the whole career path of employees, so we do everything possible that this period of adaptation is going smoothly and there is enough time to get comfortable in the new working place. This time is necessary for a person to acquire all the required accesses and tools which are crucial for everyday work. For a person to feel engaged, we arrange meetings with the team and ensure that the person has enough time to get acquainted with all the colleagues and rules of the project s/he will be working with.
Performance review
We are interested in the employees' professional growth, that is why we arrange regular performance reviews for all the members of dedicated teams. Also, our client managers and HR department request regular feedback from clients on the team and individual members to eliminate the slightest nuances related to work processes and keep delivering the best experience to our customers in terms of outstaff personnel. We practice 360-degree reviews to receive unbiased opinions from all the colleagues a certain employee has an opportunity to work with and assess the level of cooperation among all the other important factors. These reviews are aimed at assessing the quality of work and development. They help team members to receive feedback on their work, know their strengths and areas for improvement to ensure the space for future growth. Another positive outcome we receive is the improvement of working relationships which leads to higher performance for all the team.
HR and Technical Support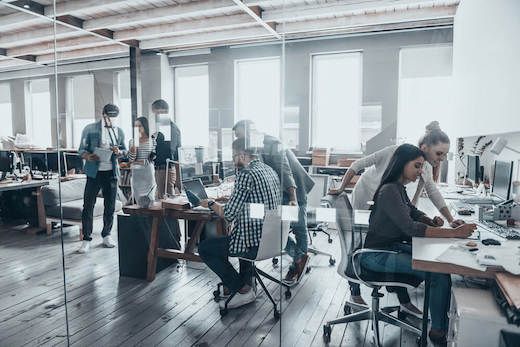 In any working place, the employee may get demotivated. In the remote working space, it is even harder to spot and sometimes it becomes inevitable to detect and avert the negative tendencies which may lead to a decreased level of work and even the necessity to part ways with an employee. Our HR team to the rescue! We create a pleasant working environment that encourages our employees to share honest feedback which is heard and makes their work a dream place. We take efforts for people to be satisfied with their work not only by valuing transparency but we also take care of some smallest details such as any issues with hardware or software and other nuances that can spoil employee mood and block productivity. We contribute to the positive atmosphere which makes people eager to work and show the highest results!
Our
Clients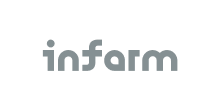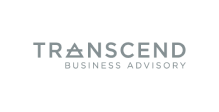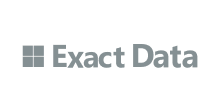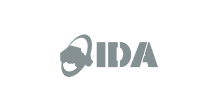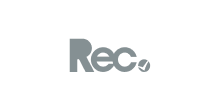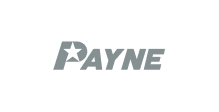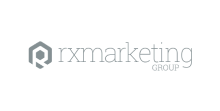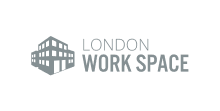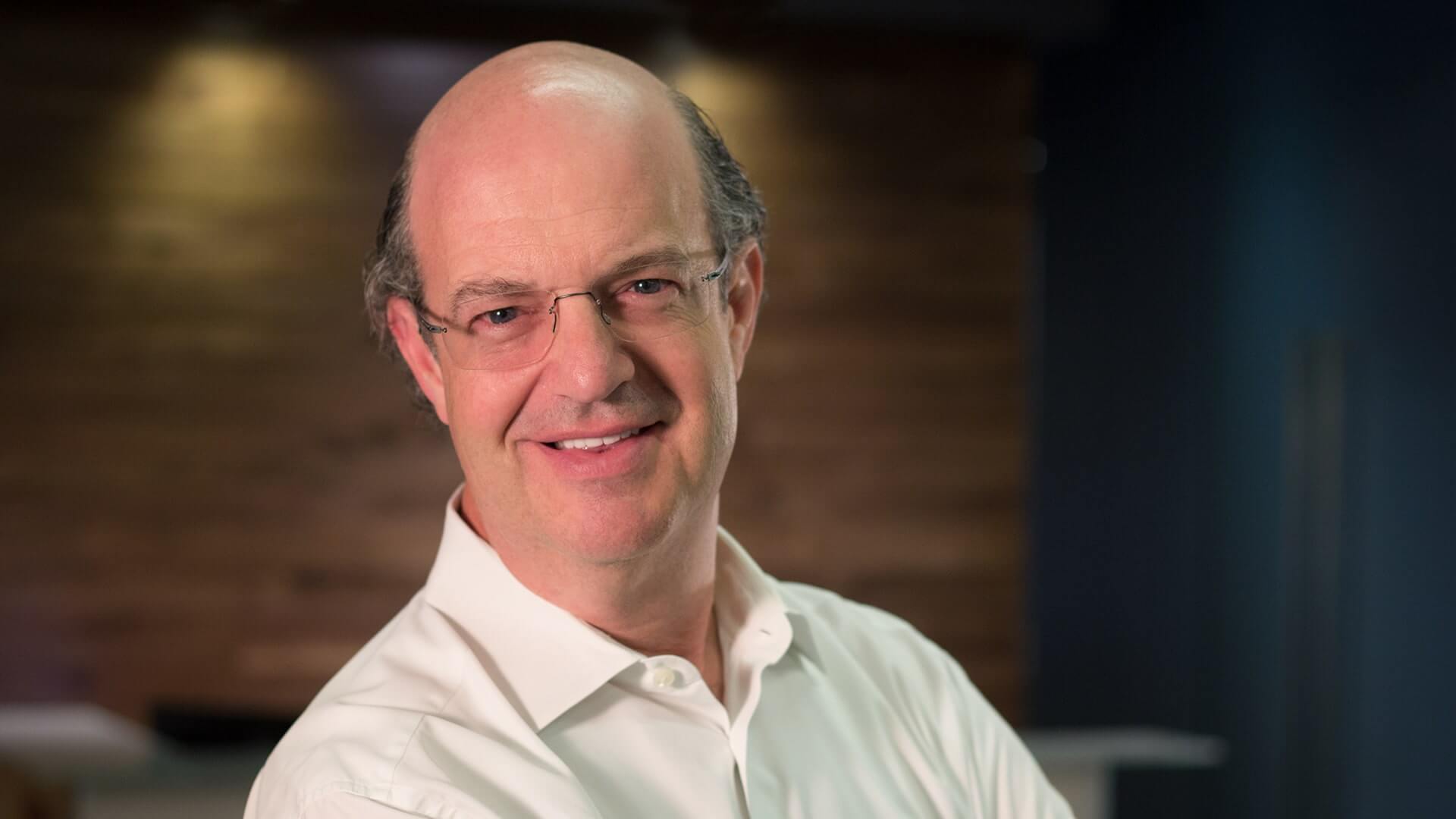 Over the past 8 years we have worked on hundreds of different projects.
Their team offers quick turnaround times, high quality work, and brings innovative ideas to the table. They have built programs which are now the backbone of our organization and continue to help us grow.
Larry Organ | Chief Executive Officer
Reasons to Prefer to
Extend Your Team
Rather Than to Outsource Your Project
Simple management & reporting
We ensure the direct communication opportunity of management and administration representatives with the team as the most efficient way of reporting on a project. It helps eliminate misunderstandings and allows for building healthy working relationships within the team members.
Specialist selection and recruitment are based on your requirements
After the discovery phase, we start seeking appropriate employees to hire development team based on your needs and requirements. You may perform all the interviews personally and select the best applicants.
Easy onboarding
Our team delivers the developers' onboarding and helps him to dive into the work process properly as well HUD offers a possibility of arranging the business meetings of developers and clients' management/PM.
Adjustable team size
You can change the size of your team any time upon a notification that is sent one month in advance.
Developers are dedicated to your company
We hire developers in Ukraine to become your full-time employees. They work for your business only and are directly interested in your success.
Security measures upon request
Our team provides all the security measures requested additionally: paper-and-pencil or supervised computerized testing, organizing visits to your specialists in our offices, arranging the meeting of management and employees at your headquarters whenever needed.
Prognosis of the budget
You can forecast all your expenses connected with your offshore team: you pay salaries of your developers and a fixed fee for our services.
Available Developers for Hire in Ukraine
Total: 50
For almost 4 years, Dmytro has been working as an Android developer, having reached the position of a senior developer so far. The area of his specification is mobile software development, which makes him familiar with all stages of Android application creation.
View CV
Goga is a software engineer with 8 years of professional experience in web development and practical knowledge of the most popular technologies of developing web sites and web applications, particularly single-page applications. Goga has good communication skills, and it is easy for him to get in touch with new team members.
View CV