Success

Story
Problem
Displaying real-time analytics to speed up the process of decision making and lead distribution in the system.
Solution
The dashboard was developed to process real-time analytics from Redis repository.
Impact
Time needed for decision making based on dashboard analytics decreased by 5.
User
Interface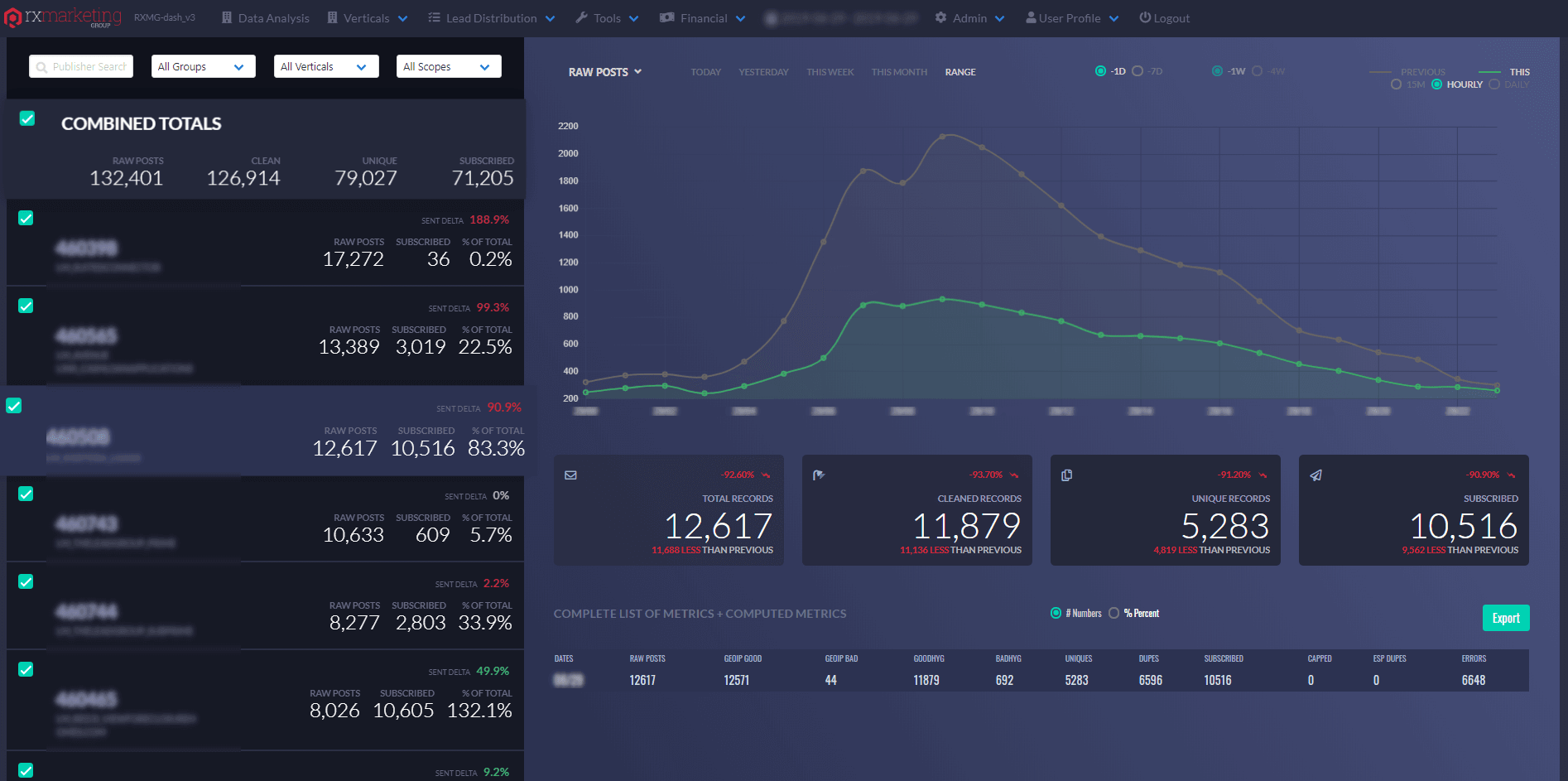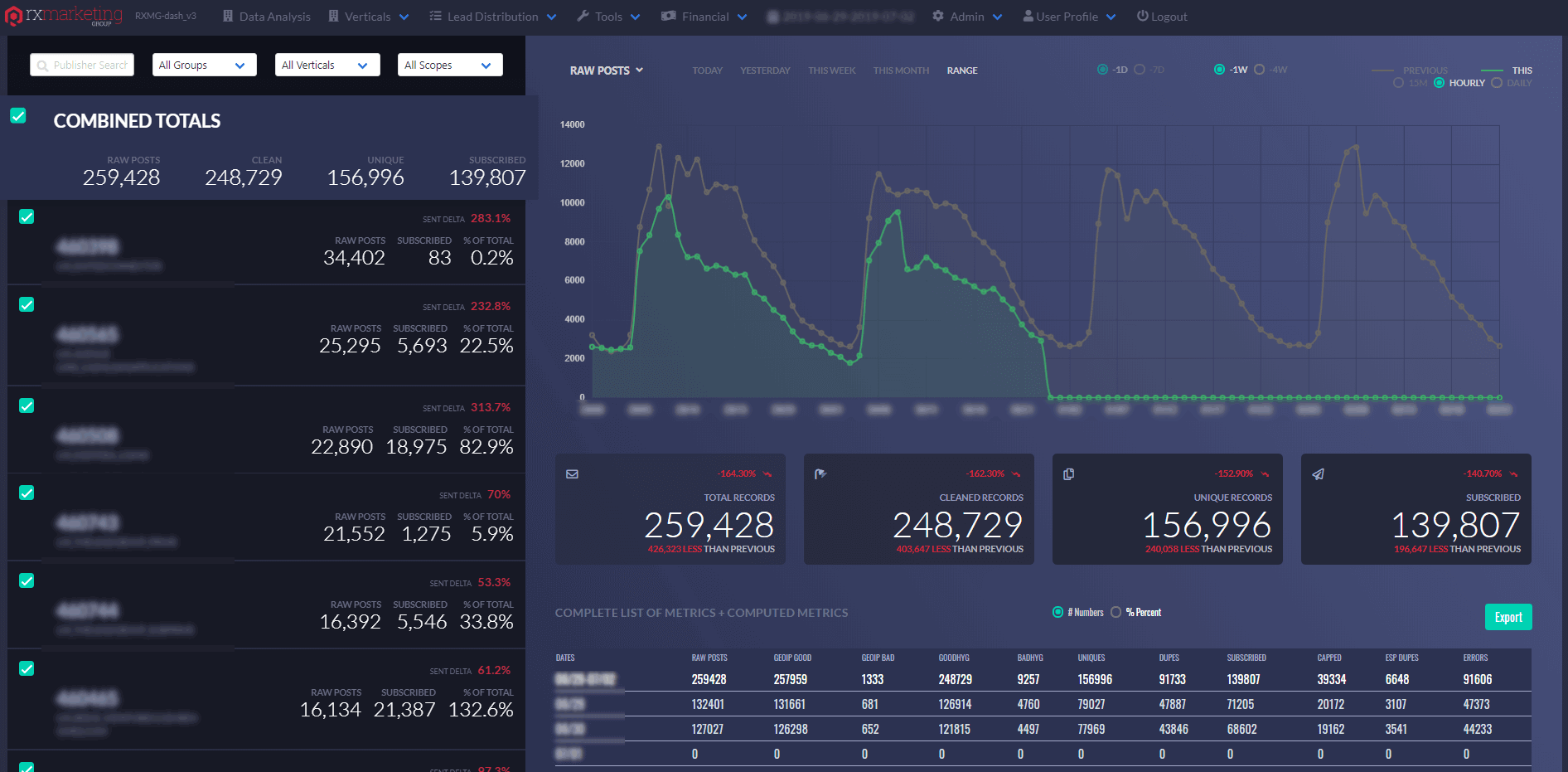 RX Marketing is a data-driven marketing technology company that delivers lifecycle campaign optimization and data monetization through social, search and display media, as well as email. Rx connects advertisers to consumer audiences across multiple product verticals, helping them expand their online presence, drive engagement with their target markets, and monetize their unique insights into consumer audiences. Rx also provides high-yield monetization environments to publishers with quality, targeted traffic channels.