Go back
Five Simple Steps for Software Development Outsourcing: a Modern Approach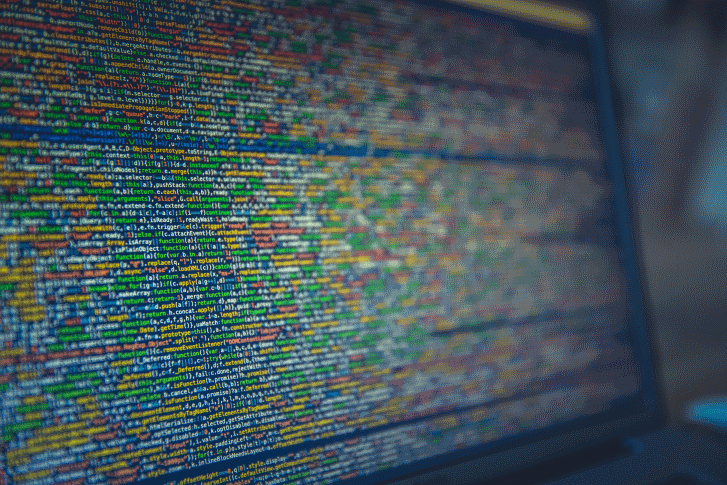 If you are a decision-maker in a software development company, sometimes you have to confront the following issue: do you want to enhance your own development team for the current software project or do you prefer to save time and effort and simply outsource it to another firm?
The latter is getting more and more popular nowadays as it is increasingly important to develop custom solutions that help your business stand out. ITO companies do just that. From my experience working for a bespoke software development company, the right partner will offer end-to-end software solutions provided by experienced individuals.
But what should you bear in mind when outsourcing software development to an outside vendor? Here I will share with you five simple steps that will make the process of choosing a company more manageable and without a doubt, more successful.
1. Define Your Goals
Once you have the vision of the product you need developing, the process begins. Take some time and decide whether you want to hire offshore vendors for partial tasks or outsource the entire development.
Think about how this particular software project will benefit your company. How would it make you stand out from the crowd? Direct your focus on the most critical project aspects while searching for potential outsourcing partners will help you make the right decision. Define your objectives and set specific milestones that will help you reach the desired outcome.
You might need extraordinarily fast project delivery or may want to implement cutting-edge technology that requires in-depth knowledge, which is still possessed by few dev teams. Another essential issue to consider is the project budget that also needs attention.
The choice to outsource software projects often means getting good results in a reasonable time at a fair price. In a nutshell, make sure you set SMART goals and keep them in mind while interviewing potential outsourcing companies to ensure a successful start.
2. Do Your Research
No need to invest all of your free time to find the right firm; however looking around for relevant information is vital. Comparative analyses for the leading outsourcing companies worldwide may navigate you through the abundance of offshore vendors. A large part of the software outsourcing industry thrives in Asian countries - particularly China and India.
But another popular outsourcing destination is rising recently: Eastern Europe with Romania & Bulgaria as centers for"nearshoring" strategy. Among the main reasons for their attractiveness are the talented and motivated young professionals and the high cost to value ratio. The next step is to dive a little deeper while reviewing the main focus of expertise and the technologies different outsourcing providers have mastered and choose the right fit.
You can get familiar with their latest projects, how the particular outsourcing company has been performing, the unique spirit of the individuals there, and their merits and focus. This way, you will gain an insight into their working style and know what to expect from them in the long run.
3. Interview the Development Team in Advance
Finding the right outsourcing partners is a difficult task because IT outsourcing is trendy, and you have to make sure that your partners are experienced. Finding the right development team is a process that can take weeks or even months before you can finally decide to outsource your project to а particular company. A bad hire can cost you a lot of money and trouble, so it is essential to get to know your future project partners.
An excellent way to evaluate if they are a good fit is by interviewing the team in advance, so you get to know your future partners better. Take a look at the team's previous experience with past projects, learn more about their referrals and testimonials. Moreover, find out more about the team's connections and vibe, whether they would need some initial bonding time before they can become fully invested in your project. It is often the case that more experienced teams will deliver better results as they understand each other better.
Usually, if they've worked together a long time, they will be effective ways they've found manage project tasks. For instance, they must be aware of individual strengths or weaknesses and rely on each other during the actual development process. If you are still not convinced after doing the interview, you can always go a step further and hire a background check service upon reviewing their offers.
4. Communication is Key
While it is easy to see results when software projects are finished, software development is a time-consuming process. Usually, you will have to spend a lot of time discussing different tasks, changing requirements on the go, or exchanging some fresh ideas. This is why you have to ensure that the communication between your team and the developers at the outsourcing firm you have chosen goes smoothly.
IT specialists may not be particularly famous for their social skills. Still, they should match up your communication style with their clients as part of the product delivery process and give regular updates for the customers and be reachable. A good dialogue depends on both sides, and thus you should treat your remote partners as part of your in-house team.
Set some ground rules such as formal communication channels, daily/weekly update meetings, create a clear design plan. You can get inspired on how to improve communication flow on Agile Software Teams as it is essential for excellent end-results.
5. Prioritize Security
We all live in the digital age, and our modern economy simply relies on information technology to function. This is especially true during a global pandemic. As a society, our increased digital consumption makes data one of the most valuable resources available for businesses. And you just have to protect what is valuable. Any institution could become a potential target for cyberattacks, which gives security an extremely important role nowadays.
By now you may have already made up your mind about which outsourcing company to entrust your software project with, but take a look if the vendor of choice meets compliance standards of GDPR and can offer robust cybersecurity services. A fundamental aspect is a compliance with Data Security Guidelines with Section 7 regarding Information Security.
Of importance are also privacy and intellectual property policies, leak-proof functionalities, network security audits, so make sure that your future partner has agreed to all of them. These steps ensure that the work and delivery process will be safe and that you will get the promised software project developed risk-free.
Key Takeaways:
Consider your options in the ever-growing world of software development outsourcing. It often turns out that outsourcing increases business productivity and builds foundations for new and hopefully lasting partner relationships with your vendor.
Define what needs to be done and then follow proven steps to achieve your goals. When necessary, consult with your outsourcing partners, strive for mutual understanding while communicating your requirements and visions for the project.
Finally, be open to changes during the work process and appreciate your dev team's efforts and all should be fine.
Author:
Aleksandrina Vasileva
Aleksandrina is a Content Creator at Dreamix, a custom software development company, and is keen оn innovative technological solutions with a positive impact on our world. Her teaching background, mixed with interests in psychology, drives her to share knowledge. She is an avid reader and an enthusiastic blogger, always looking for the next inspiration.