Go back
What Is the Offshore Development Center?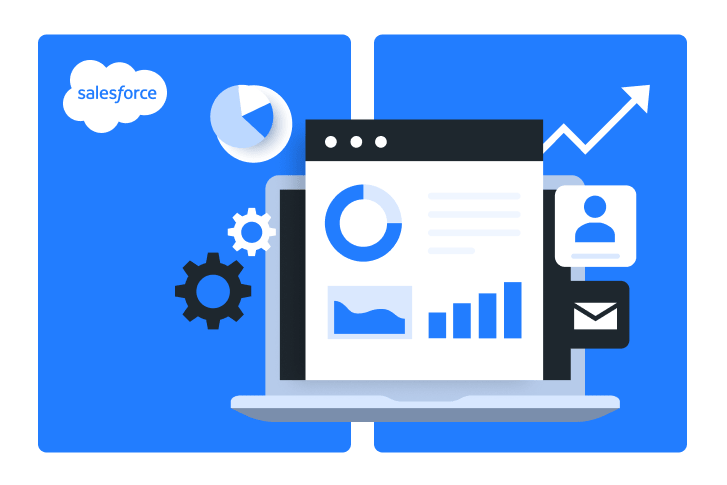 In a software company, the ODC is an abbreviation for the Offshore Development Center. Primarily, it is required for software building, testing, and implementing offshore. ODC is the latest type of business model that performs for a remote organization. Besides, it is a means of sharing lately learned skills and gained experience to find out how software development companies perform tasks worldwide.
As a rule, the team consists of full-time qualified offshore programmers, illustrators, testers, content specialists, QAs, and PMs. Therefore, the client company should not be concerned with any stage of development. Besides, your software development outsourcing partner will help you save time by concentrating on your main functions. After we have sorted out the ODC meaning in a software company, let's review when you can use it.
When Should You Opt for ODC in Your IT Business?
All companies are diverse in terms of their work. However, as for software development, the better half of agencies face some challenges that can be regarded as the incitement to take the offshore development approach. Let's examine the following use cases:
Your company needs a specialist in software development. If you are looking to build specific software, but you lack in-house assets to do it, employing specialists from an outsourcing company is the ideal solution for you. Besides, developers having relevant expertise in creating the same products will be able to offer services of a very high standard, within a fixed budget and deadline.
Your company sets up a project with a low budget. ODC is a practical approach to cutting your project expenses substantially. Besides, it gives you the versatility to hire offshore IT specialists depending on acceptable recruiting models. Overall, you can develop a cost-effective product and regulate the number of your team members at your discretion.
Worldwide disclosure. You can opt for building your team anywhere in the world. It will enable you to cooperate with specialists who can work with your audience. Finally, it allows newly established and medium businesses to augment their staff and functionalities worldwide. There are multiple advantages for ODC in software development companies.
The Top 3 Offshore Development Center Benefits
The major benefits you can gain from outsourcing your IT tasks can be divided into the following:
Cut expenses in wages and infrastructure. Even when cooperating with a similar level of leading specialists, there might be substantial dissimilarities in wages paid abroad when considering countries known for their software development hubs.
Simple staffing by assigning tasks and widening the search area. In addition to outsourcing settling the issue of staffing, it provides the leading IT specialists from all countries.
You receive a new approach and a high standard. Approaches and standards are the biggest worries when outsourcing organizations. Contingent on your needs, you can find the leading specialists taking fresh approaches to software development.
Recruiting a virtual team of software developers is a successful strategy for software development. It is a rather normal practice for a person to hit on the idea of building an app without having the relevant expertise to do the job. A newly established company wants to deliver the product to the market promptly to fight off its competitors. Besides, the company occasionally requires developers to complete a related project. Consequently, companies frequently experience considerable difficulties to find IT specialists locally.
This way, you can hire an offshore development team instead of exploiting in-house resources. It is a constituent part of your business to work in a cost-effective country. The company (e.g., Hire Ukrainian Developers) provides IT staff members and will complete the project under your constant supervision. Additionally, the company will assume responsibility for engaging new tech experts, office space, instruments for the remote work, and will finally run your team.
What Are the Offshore Development Model Deliverables?
The offshore software development model is making steady progress. Read on if you hesitate over outsourcing levels to serve your business purposes. The offshore development models are grouped into the following categories:
By levels. The first thing you pay attention to when building a business relationship is the way you prefer or can manage the number of tasks carried out by the outsourcing company. The level of this organizational process determines access to the resource base, necessary for your project completion.
By service models. Another important aspect to be considered is the categorizing of service models. The selection of the service model is based on the scope of the project. Besides, the preferred service model will specify the responsibilities distributed within in-house and offshore employees.
By business models. Outsourcing in the IT sector allows cutting expenses for the projects substantially. It happens because the company does not have to expand its development department. A business model is an excellent option for companies looking to spend money on exactly the resources they exploited or on delivered sprints. Hiring in-house IT specialists entail the inevitable idle hours throughout the work on the project. It is difficult to employ a person looking to work for a couple of weeks and return to the job search. In this regard, dedicated developers are the ideal solution.
What Should You Know About Software Offshore Development?
Provided the rates of growth of the software development sector, offshoring IT projects is a smart move. Besides, as you offshore a broad scope of work, from drawing up a code to delivering a tailored solution, you avoid the complexity of recruiting qualified candidates while ensuring you get successful project completion as soon as possible. It saves time on development and increases time to market.
Offshore software development implies outsourcing development to an external software provider. As a rule, the work is carried out in the following ways:
To individual IT specialists or a company
Assigning the entire project or the separate parts
Employ dedicated IT specialists
Usually, self-employed developers have relevant expertise in one or a few fields. Any person can not be an expert in everything. Therefore, several experts or an agency is the ideal outsourcing solution.
How Can You Benefit From Offshore Development Services?
An IT outsourcing model that enables you to expand staff and achieve business objectives is termed an offshore development service. It offers services of a very high standard and ensures functional product delivery. Additionally, this model provides employees from among dedicated experts to sort out the whole work on the project. Therefore, you should not be concerned with the development processes, as the dedicated staff members successfully sort this out while you can concentrate on your major business operations. Given the robust functionality of software development, we highly recommend opting for the team augmentation model over ODC services that will aid you in accomplishing your objective.
Takeaways
When asking "what is offshore development," you will be led to an answer about the efficiency of hiring your own dedicated development team or establishing your own ODC. There is a growing demand for products that require less time for deployment. Therefore, powerful in-house assets (e.g., skilled workforce, development time) are the prime motives for employing a dedicated software developer offshore.
You can enjoy considerable advantages in terms of establishing an ODC of all shapes and sizes in Ukraine. It is essential to make an informed decision to set up high-value offshore development center. For further relevant information, please contact us.